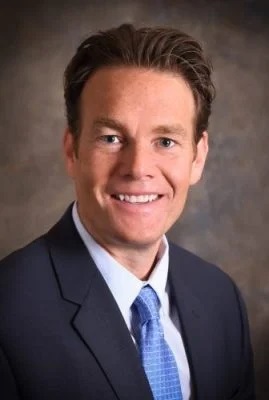 Contact Me:
(814) 536-0735
mparrish@spencecuster.com
Michael J. Parrish Jr. is a Member of Spence Custer. Mike's primary area of practice since joining the firm in 1995 is civil litigation.
As a component of that litigation practice, Mike provides risk analysis and counseling on a variety of subjects.
Mike has extensive experience assisting a diverse mix of clients from individuals to charitable foundations, as well as insurance companies and commercial and industrial corporations and has successfully represented their interests before Federal and State Courts, Administrative bodies and Governmental agencies.
Civil Litigation
Municipal Law
Personal Injury
Medical Malpractice
Business Law
Current Employment Position:
Court of Common Pleas of Cambria County, Pennsylvania, Law Clerk to the Honorable Norman A. Krumenacker, III, 1994 to 1995
University of Pittsburgh School of Law, Pittsburgh, Pennsylvania
08/1994
The Pennsylvania State University, State College, Pennsylvania
1991
Pennsylvania, 1994
U.S. District Court Western District of Pennsylvania, 1994
U.S. Court of Appeals 3rd Circuit
U.S. Court of Federal Claims
U.S. Court of Appeals Federal Circuit
Supreme Court of Pennsylvania
Interests and Activities:
Cambria County Bar Association, Board of Managers (2013 to present), President Elect (June 2014-June 2015), President (2015 to 2017), Treasurer (2019 to present)
John P. Murtha Johnstown – Cambria County Airport Authority, Board of Directors (2013 to present), Executive Committee (2014 to present)
Cambria County Association for the Blind and Handicapped, Board of Directors (2014 to present)
Johnstown Area Heritage Association, Board of Directors (2011 to 2017), Executive Committee (2011 to 2017)
Greater Johnstown Area YMCA, Board of Directors (2002 to 2008), Board of Directors-President (2006 to 2008)
Pollution Exclusion Bars Coverage for Injury from Exposure to "Useful Product", Lawyers Journal, Vol. 1, No. 13 (September 24, 1999)
Stolen Product Advertisement Not Covered Under Standard Commercial General Liability Policies, Lawyers Journal, Vol. 1, No. 19 (December 17, 1999)
Erie Insurance Exchange vs. Emilee Lowry, a minor, by and through her Parents and Natural Guardians, David Lowry and Tina Yoder, No. 569 WDA 2007 (Pa. Super. 2008)
Professional Associations:
Cambria County Bar Association
Allegheny County Bar Association
Pennsylvania and American Bar Associations
The Association of Trial Lawyers of America
Western Pennsylvania Trial Lawyers Association (President's Club 2012-2013)